REGISTRATION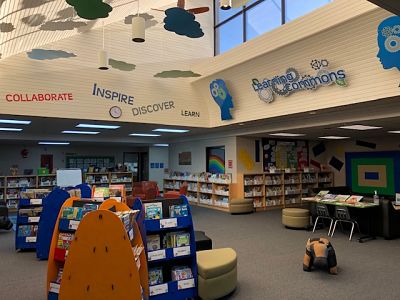 NEW STUDENT REGISTRATION
For the 2023 - 2024 school year, Pollard Meadows School is full in planned classes in the Cogito program. We will no longer be accepting enrolment requests for Kindergarten to Grade 6 in this program.
REGISTRATION PROCESS
*2023-2024 Pollard Meadows will now have closed boundaries for the regular program only.*
For schools with closed boundaries - this does not apply to the Cogito program at Pollard Meadows:
students currently attending the school may remain at the school
new students who are resident students and live in the school's designated attendance area can enrol
siblings of current students will be accepted, as long as:

both siblings will be attending the school next year, and
both students pre-enrol before the deadline of April 14, 2023
After pre-enrolment closes at 4 p.m. on April 14, 2023, only resident students who move into the school's attendance area will be able to attend a closed-boundary school.
Non-resident students can attend another Division school that has space in planned classes.
Children who are five years old on or before December 31, 2023 may register in Kindergarten for the 2023–24 school year. For more information about Kindergarten eligibility please click here.
Registration for students new to the Division, including Kindergarten, begins February 1, 2023. Parents can go to EPSB's registration page to access the forms. Pre-enrollment for current EPSB students will continue to indicate their school choice for next year through SchoolZone beginning March 6, 2023. The deadline for pre-enrolment is April 14, 2023 at 4pm.